OUR TOWN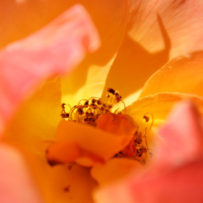 By Timothy S. Barkley, Sr. November 2017.
The man plucked at my elbow in the Post Office the other day.  "You're that guy!" he exclaimed, "that guy who writes for the Messenger."  Relieved that he had not mistaken me for some old enemy, I nodded and smiled.
"Wait a minute, I know you!" said the lady in Wal-Mart a few weeks later.  "You write about wills for the paper."    Pleased to be thus recognized, I allowed myself to be finagled into a short conversation on the topic of trusts.
"I can't take you anywhere," muttered my wife.  "People keep stopping us to chat."
A few days ago, a neighbor stopped her minivan and rolled down her window as I walked to work. "I'm going in for an operation in a couple of days and don't have a power of attorney or medical directive. Can you help?" Parents bring their adult children for the same document duo before the kids leave for college. Young couples come in for wills before leaving on the first vacation without the kids. Clients bring their elderly parents, and their single-parent children, for consultation and planning. This writer doesn't sell documents. What people are after is peace of mind, advice and counsel, satisfaction in faithfully discharging duty.
The wonderful thing about doing business in a small town like Mount Airy is that people know people, and people care.  Next year will mark twenty-three years of this writer's business in our town, and long ago I discovered what so many others already knew and have learned since – that this is a great place to live, do business, and raise a family. Now that my family has largely "grown and gone," a new chapter is opening in my life, and I look forward to living it in our Town.
Long-time residents of the Town and environs fondly remember their youth while overlooking Main Street from what used to be called "the Potomac Edison building" or "Mr. Riddlemoser's Hall." Old-timers remember fondly the Halloween parties and dances hosted in "the hall." More recent transplants from "down county" or elsewhere appreciate the historicity preserved within our Town.  Conserving the best of our heritage while embracing our destiny can be tense at times, but the Town and its residents have worked together to seek a mutually acceptable resolution of differences.
A wise judge once commented that a legal settlement with which one party was entirely happy was probably not a good settlement, because it was one-sided.  Working through different priorities in a small town can be the same way – as long as everyone gives a little, the resolution is likely the best for all concerned.
In our town, folks stop and chat on the sidewalks, wave from and at passing cars, cheerfully give way at our claustrophobic Twin Arch tunnel, and work together to make sure neighbors are cared for.  Business owners know your name and your history, and care about your preferences and idiosyncrasies.  Because the Town is a small town, we have to pay attention to our neighbors and customers if we are to thrive.  Mount Airy accomplishes this effortlessly and delightfully.
It is a delight to be part of a community that so aptly demonstrates what American life can still be today, if the people care to make it great.  Let's keep doing our best to make the Town its best!
=
Attorney Tim Barkley
The Tim Barkley Law Offices
One Park Avenue
P.O. Box 1136
Mount Airy
Maryland 21771
 (301) 829-3778
Wills & Trusts | Estate Planning | Probates & Estates
Elder Law | Real Estate | Business Planning