REVIEWED BY MACARONI KID, MOUNT AIRY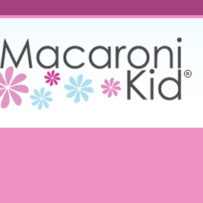 It was my pleasure to visit with Holly, the editor of Mount Airy's Macaroni Kid newsletter, and help her construct a plan to protect her children if the worst were to happen to her and her husband. She was kind enough to share with her readers her impressions of our meetings here.
If this strikes a chord, please call or text 301-606-5905 or email tbarkley@barkleylaw.com and Talk to Tim!
An excerpt from Macaroni Kid:
"Every parent already knows the importance of having a will. Making sure your children are cared for in your absence just comes with the territory of parenthood. Unfortunately, most of the parents I know are also carrying around the familiar list of reasons why they haven't gotten around to making a will yet.
"If that's you, I urge you to take a step and call or email Tim. His first priority is taking care of people, and you will feel cared for. What's more, I think you'll find yourself feeling immediately relieved to know that you're taking care of something so important!"
=
Attorney Tim Barkley
The Tim Barkley Law Offices
One Park Avenue
P.O. Box 1136
Mount Airy
Maryland 21771
 (301) 829-3778
Wills & Trusts | Estate Planning | Probates & Estates
Elder Law | Real Estate | Business Planning