POWER OF ATTORNEY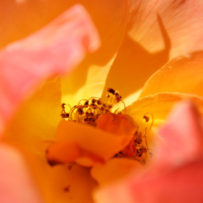 Power of Attorney. August 2018.
By Timothy S. Barkley, Sr.
A power of attorney is one of the most important – but often overlooked – instruments in your arsenal against the vagaries of life. When you need it, it's too late to get it, so you need to plan for yourself and your loved ones now.
A power of attorney is a document that names one person, called the "attorney in fact" or "agent," to act on behalf of another person, the "principal." The relationship is one of utmost trust, a "fiduciary" relationship. The agent must put the interests of the principal before the interests of the agent in all matters related to the principal's affairs.
Usually, the agent is a member of the principal's family, but that is not always the case. At times, a trusted friend, a professional, or a financial institution will serve as agent.
Selecting an agent is a sensitive matter of great importance, since that fiduciary will potentially have complete control of the principal's affairs when the principal is unable to monitor the actions of the agent or countermand them.
The principal must be competent when the agency relationship is created. That means that it's often too late to draw up a power of attorney after you or your loved one is diagnosed with dementia. However, because each case is different, you should check with the doctor and attorney to see if your loved one has the required level of competency, and have your loved one execute the instrument if possible.
A power of attorney is a very important legal document, and should never be a "fill-in-the-blanks" form, nor should the Maryland statutory power of attorney form be used alone. The latter, while making basic provision for your needs, is lacking in many respects. A good estate planning or elder law attorney will use a superior form that will cover eventualities generally missing from "generic" forms. Generally that form will be used in conjunction with the Maryland statutory power of attorney form, to gain the benefits of both documents.
A power of attorney is limited by its terms and by the law. In Maryland, a power of attorney must be explicit; the Courts have ruled that there are no implied powers in a power of attorney. An unspecific, vague instrument purporting to grant the agent the power to do "everything I could do if I were doing it myself" will not be honored. The document must be very precise and detailed, and, if it is meant to cover more than limited, specific transactions, will therefore be very long.
This is one area in which one should not seek for brevity. It's better for an agent to have a power and not need it, than for an agent to need a power and not have it – forcing an expensive, time-consuming, and embarrassing petition for guardianship. Guardianship is a Court order naming one person, the "guardian," as fiduciary for another person, the "ward." A power of attorney does not involve the Courts, except if it is challenged or abused, and it is generally preferable to Court processes, being both less expensive and less cumbersome.
You should utilize two types of powers of attorney, one for asset management and one for medical care. The latter might also be combined with a living will or advance care directive, to provide guidance and authority to the agent in end-of-life situations. The asset and medical powers of attorney should not be combined. It is no business of the health care provider who is managing the assets, and no business of the bank who is making health care decisions.
A power of attorney should be "durable," which means it continues to be effective when your loved one is no longer competent. A power of attorney can be either "springing," meaning that it only becomes effective when the principal is medically certified or adjudicated incompetent, or "non-springing," meaning that it is immediately effective. There are arguments in favor of both approaches, but this writer prefers the non-springing power of attorney for its simplicity, unless a client does not wish to grant immediate authority.
Instruments older than two years should be reviewed, to be sure they keep current with changes in the law and the standards of drafting of such instruments. Do not overlook this important, if unglamorous, element of your planning.
=
Attorney Tim Barkley
The Tim Barkley Law Offices
One Park Avenue
P.O. Box 1136
Mount Airy
Maryland 21771
 (301) 829-3778
Wills & Trusts | Estate Planning | Probates & Estates
Elder Law | Real Estate | Business Planning