NOW WHAT?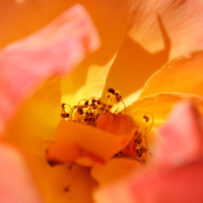 By Tim Barkley. December 2013.
The phone rang. The voice on the other end was subdued, but firm. "This is Ricky. You met with Susan and me about our mother. My wife just passed away. She had a heart attack and died at work yesterday. I need to know what to do – she didn't have a will. Is the State going to take everything?"
"I'm so sorry," the lawyer empathized. "There's nothing you really need to worry about right now as far as the law is concerned, unless she was being sued or something. Just do what you need to do, take care of the family, give me a call next week. I'll be happy to help you then.
"And the State isn't going to take anything. Don't worry about that.
"Your most important priority is to be her husband, plan the funeral, remember her with your family. Did you have any kids?"
"No. I have one from my first marriage, and she has two, but we didn't have any together. They're all adults."
"OK. Call me if there's anything that comes up, but right now, you need to plan the funeral and take care of that kind of thing. We'll meet next week. I won't charge anything to sit down with you and go over what needs to be done."
The following Thursday afternoon, Ricky sat across the conference table from the attorney. The latter spoke: "How are you doing, man? Holding up OK?"
"I guess so. It was just so sudden – they said she was fine one minute, and gone the next. It was that fast. I'm glad we hadn't argued before she left for work that day. I never even got to say 'goodbye.'"
"That's rough, man. Good thing you keep short accounts. Sometimes we don't get a chance to fix everything up before the end."
There was a silence.
"Well, I guess we should go through the usual stuff. There's no charge for this meeting. Usually lasts about a half-hour or so, and we'll cover what you need to do.
"We need to talk about how you own things, who the beneficiaries are for her and your IRAs and such, where everything goes now that she's gone, and where everything is supposed to go when you die.
"How did you own your house and other stuff? Was everything joint?"
"Yeah, the house was in both names, and we had a joint checking and money market account. I'm the beneficiary on her Roth IRA and 401(k), and on her life insurance from work."
"OK. You don't need to do anything about the house. You can file a deed reciting that she died, but that's not required, and it's probably a waste of money. When you sell, you just need to have one of her death certificates to show the title company.
"Eventually, you'll need to take her name off the bank account. Legally, you're supposed to do that now, but if a check shows up payable to her and her name isn't on any account, you can't deposit the check and will have to open an estate for her just to clear the check. Most of my clients would leave her name on an account for about a year, so there's a place to deposit those checks – you know, insurance refunds, final paychecks, etc.
"You'll need to file 'claim forms' on her insurance, Roth and 401. The insurance should pay out to you in a check, but sometimes the insurance company will try to hold onto the money by sending you a check book and depositing the money in an account at the insurance company. They'll pay better interest than a bank account. If you want to keep the money there, that's an OK option, but most of my clients want to spend it or invest it. You can ask for a check, or just write yourself a check out of that account.
"You'll probably want to roll over the Roth and 401(k) into your own accounts. If you don't have a financial advisor for that, I can refer you to someone who can help you.
"You'll need to look at your own beneficiary designations for your IRAs, 401(k) and insurance. Your wife is probably listed, and you'll want to change that to your child or y'all's children. We'll need to talk about your will, a power of attorney and medical directive, since she's not here anymore. We can go over that next meeting.
"Was there anything just in her name?"
"Come to think of it, her car was just in her name."
"How much was that worth?"
"Only a few thousand. It's about 10 years old."
"Well, that's simple enough. You'll need to go to nada.com or kbb.com and get the yellow or blue book value of the car. Print that out, and take that with the death certificate and the funeral bill to the Register of Wills for your county. They'll walk you through what you need to do. If you run into any snags, let me know.
"Meanwhile, let's set an appointment for a couple of weeks out to go over your will. Call me if anything comes up – I'm here to help you."
=
Attorney Tim Barkley
The Tim Barkley Law Offices
One Park Avenue
P.O. Box 1136
Mount Airy
Maryland 21771
 (301) 829-3778
Wills & Trusts | Estate Planning | Probates & Estates
Elder Law | Real Estate | Business Planning